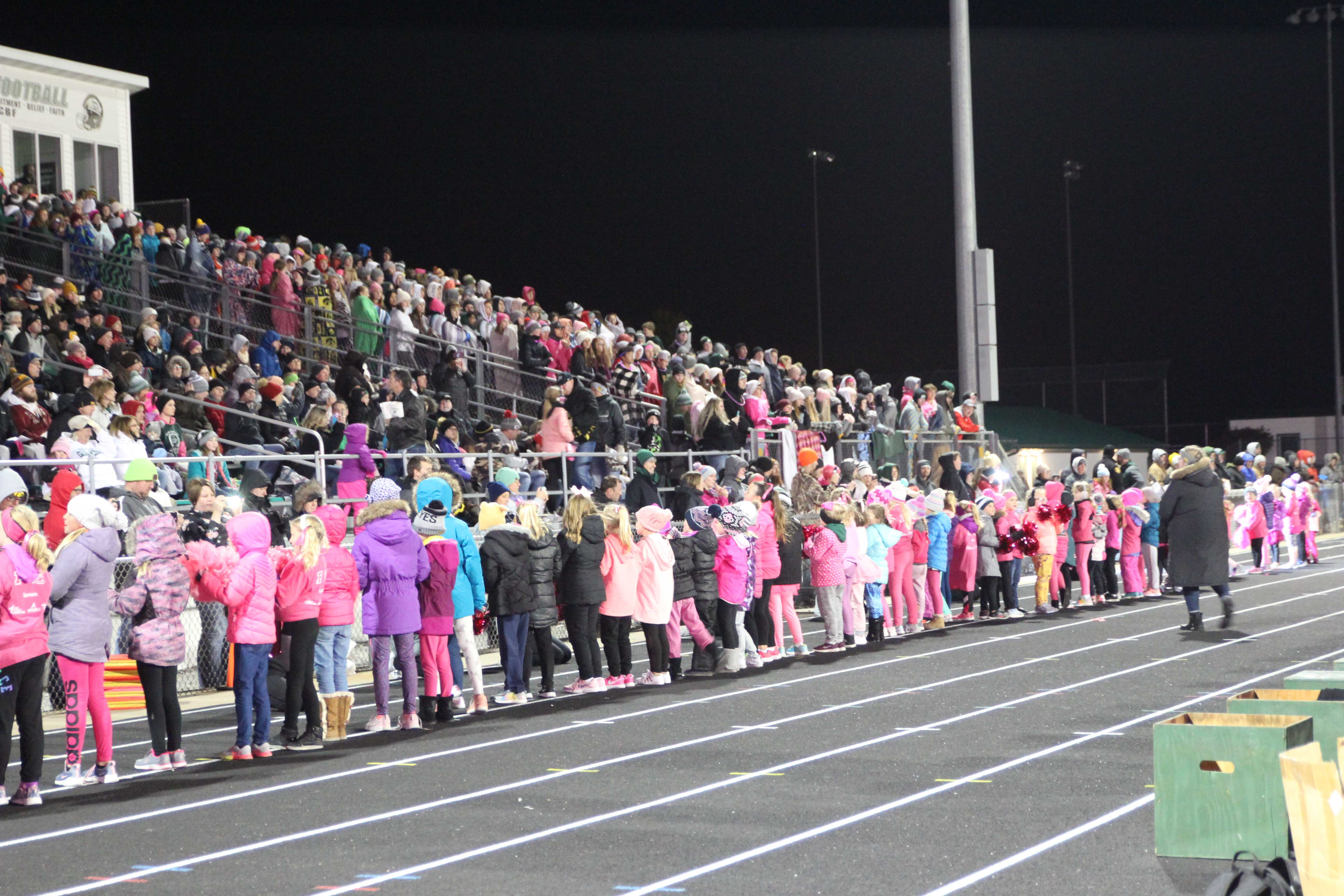 The Pella High Cheer team had a cheer clinic for little girls that are in 1st grade to 5th grade on October 9. The girls went to the clinic at Madison Elementary to learn a routine. Then they performed that routine Friday night, during the first quarter of the Pella vs. Osky football game. For the past three years, including this year, the little girls have performed during the pink out football games. The little girls love to wear pink, and pink is the color that represents breast cancer awareness.
The clinic was put together by the Pella High Cheer team to help fundraise money for their team. The money goes to help pay for poms, uniforms, and other things needed for the team. The clinic is a great way for the younger students to be able to connect with the highschoolers, especially since the little girls look up to the highschoolers. Also this is a great learning experience for the little girls to get to see if cheer is something they are interested in. Or if being a part of the cheer squad in upcoming years would be something they would like to pursue. The highschoolers enjoy and learn just as much as the little girls.
"This was my third year teaching the little girls at the clinic and it has been such a learning experience! It has taught me how to be a better leader and a better cheerleader. I have loved getting to teach baby cheerleaders what I love to do," said junior Ella Johnson.
This clinic has been going on for many years and is a good way to help fundraise, connect, and unite our community. The Pella cheer team plans on doing another cheer clinic for next year, considering how successful the past clinics have been.