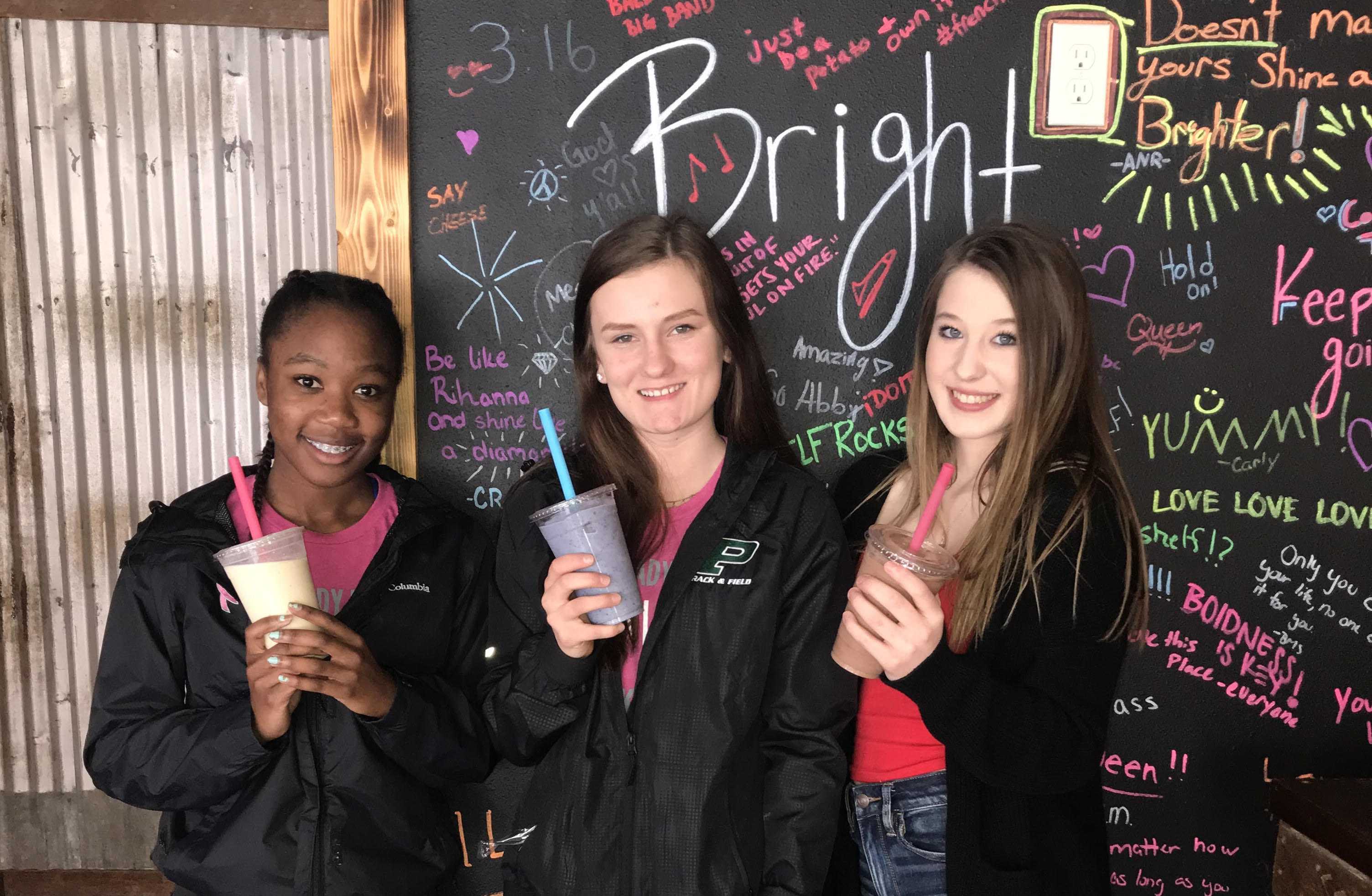 Due to Top Shelf's clever instagram campaign, Top Shelf is a very popular place right now for our Pella high students. Top Shelf serves protein/nutrition food, shakes, and teas. Their hours are from 6:30 am to 1 pm. They are great for post workouts because they help you restore your strength. They are nutritious and healthy too.

It's typically 5 dollars for a shake. But if you post a picture of your shake on your instagram story and tag them @topshelfnutrition_pella, you can get the shake for 4 dollars. A lot of students have been posting in order to get the deal. These are three of my favorite shakes.

The Blueberry Muffin Shake
It's thick and tastes sweet. There's a tiny bit of blueberry taste to it, but not too much. They add real blueberries too it so it's very fresh! It tastes exactly like a real blueberry muffin! It's so delicious!

The Sugar Cookie Shake
Like the blueberry muffin shake, it's super sweet, maybe even a little sweeter. A sugary taste fills your mouth the moment you take a sip. It doesn't even taste like you are drinking a protein shake at all! It's also very thick and fills you up.

The Brownie Batter Shake
For the people who like chocolate, the brownie batter shake is the shake for you! It's sweet and has a chocolate taste to it! It tastes exactly like a brownie with protein in it. The chocolate mixed with the protein is very rich. At some points you get more protein than chocolate. But It's very tasty and definitely chocolaty!