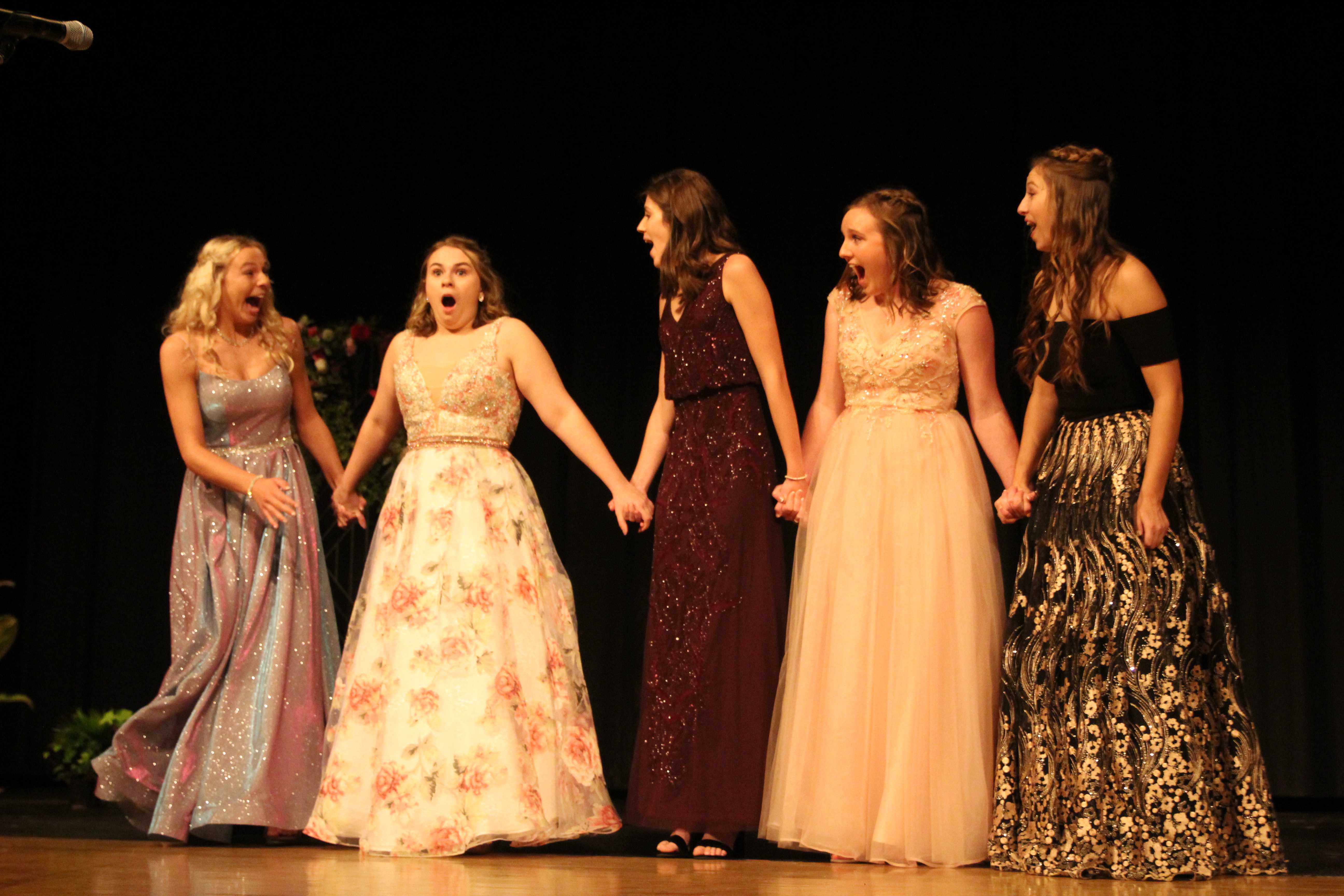 Hanna Kendall:
How did you feel when it was announced that you were Tulip Queen?
I was so surprised when my name was announced! Once the shock went away, I just felt super thankful and honored that I was chosen.
How did you prepare for the announcement?
All the girls had to prepare a 3-minute speech to give to the whole audience, but besides that, I would have people give me fake little interviews in order to get a feel for what the interview process was going to look like.
What are you looking forward to most?
I'm most looking forward to making amazing memories with the other court members! They're all such amazing girls, and I'm so excited that we get to serve the town of Pella together.
What made you decide to run for Tulip Queen?
Ever since I was little, I remember seeing the Queen's carriage passed by in the parade and wanting to be just like her. I wanted to give that feeling to another little girl and show that a strong, kind, beautiful girl can be a leader in our community.
Ellie Roorda:
What techniques did you do to prepare for your speech?
I would go to church and practice my presentation, say my presentation out loud while driving, practice answering questions, and so much more. I wanted to do the best I could and show everyone who I really am.
What activities will the court be involved in?
Over the months leading up to Tulip Time, the Queen and Court will have many appearances around Iowa. We will share a program of what Pella and Tulip Time are all about, explaining our Dutch heritage to others. Once Tulip Time comes, we will be very busy with all of the activities Tulip Time has to offer.
What made you decide to want to be on the court?
I decided that I wanted to try and be on the court because I have always dreamed of being on the court as a little girl. As I got older, I realized the responsibilities the Queen and Court have, and I thought it would be an incredible opportunity to represent our wonderful town.