Why Being Lazy is OK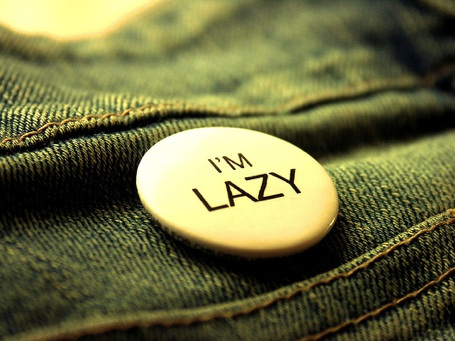 I love being lazy! I'll admit it. I love to just lay in my bed wearing my old, ugly plaid pajama pants that I got for christmas when I was 10 years old that are now too short for me, with no makeup on, and binge watching Stranger Things on netflix. Living as a teenager in the town of Pella can be stressful sometimes. Whether it is the constant pressure on athletes or the parking annoyances, let's face it, stress is prevalent everywhere in the high school. For me, my junior year was the most stressful. Balancing working all the time and the constant thought of "Oh no, I'm almost failing biology" or "Oh, I'm failing math," is stressful.  That kind of anxiety can take a toll on a person.
It's not just me saying being lazy is okay. Science backs me up. Being lazy is actually necessary for productivity. According to research done by Cornell University's Ergonomics Research Laboratory, working for 52 minutes and taking a break for 17 minutes can increase your productivity by 13%. Even the richest man on earth Bill Gates said he would always "hire a lazy person to do a difficult job at Microsoft because a lazy person will find an easy way to do it."
So next time you're at the point where you're crying over your computer in dismay about finishing your next paper, like I was doing yesterday for speech, shut that computer lid and take a break. Run a bubble bath with that lush bath bomb that turns your bath water blue and leaves cool little flowers in your water, watch all those episodes of your favorite TV show on netflix, or simply just sleep all day. Learn how to kick back and TREAT YO SELF, not just for fun, but for that next assignment coming your way.
•Samantha Boetger, [email protected]