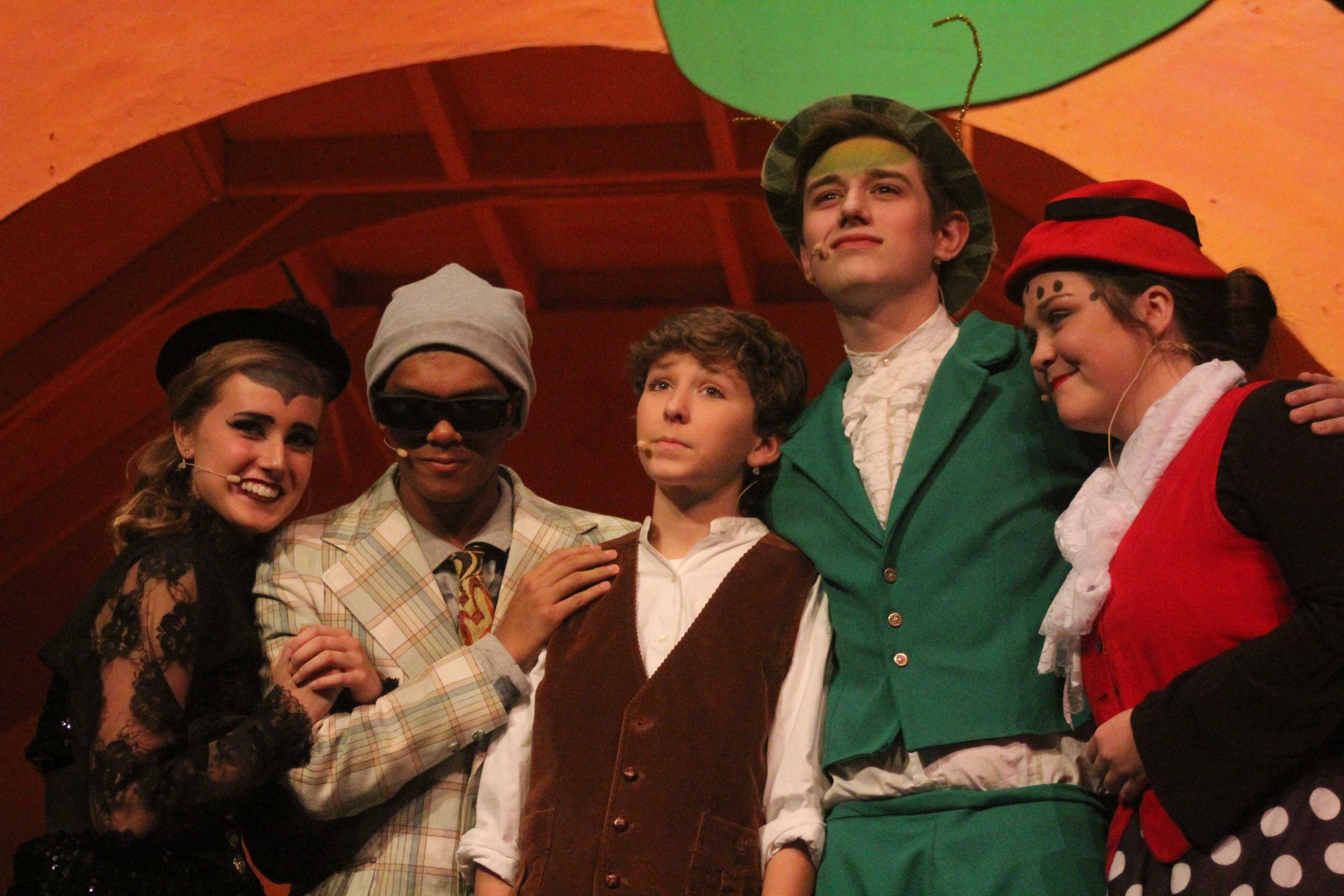 There was certainly a controversy when Speech teachers Suzanne Jones and Ashlee Whittington made the risky decision to tackle a musical instead of their traditional play. I'm not lying when I say that I was very nervous about how the musical was going to pan out. I am happy to say that their risk paid off. James and the Giant Peach left the audience laughing throughout the whole performance. In fact, there were even a few moments where I was moved to tears like when James and his buggy entourage sang "Everywhere That You Are."
There are several aspects of the overall production that I think were handled very well. While the cast was small, I must say that the characters in James and the Giant Peach were cast very well. It is always amazing to be able to see the talent our school holds. For example, Natalie and Caroline Henry wowed the audience as Aunts Spiker and Sponge. In addition, I think that the costumes, props, and set were all very interesting and well put together.
Also, I appreciate the fact that the show remained interesting from start to finish. High school performances have a reputation for being extremely boring, and I was grateful for the wit and fast paced style of James and the Giant Peach.
It is fitting to mention the few mistakes that I picked up on. There were several instances in which there were either problems with awkward blocking or actors/actresses stumbled over lines. However, these are often to be expected for a high school level performance and were hardly noticeable in the grand scheme of things.
All in all, I thoroughly enjoyed my experience watching James and the Giant Peach. I give it a 10/10, and I would definitely recommend it to a friend. For an inside look behind the scenes of James and the Giant Peach, check out the pelladiumonline on Youtube.