AP Government Visits Capital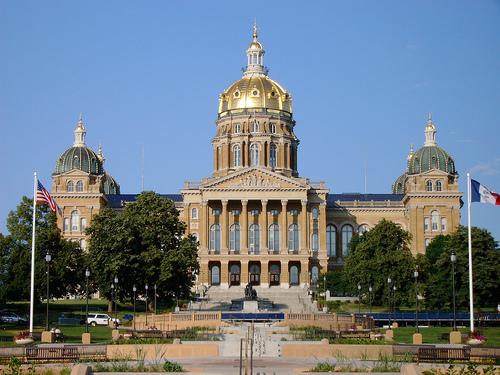 On Tuesday, March 28, the AP Government classes took a trip to the state capitol to participate in citizen lobbying. Every student was to prepare materials over an issue they were compelled to speak out on. They then had to contact a Congressman with whom they would meet to discuss their issue and push for it to be brought up in either the house or senate. The students had from noon to 2 P.M. to meet with their contact.
Before the lobbying commenced, the students met with Iowa Supreme Court Judge Brent Appel at the Judicial Branch Building. Judge Appel informed them on his background and his job overview and then held a 30-minute. The students then walked over to the Hoover Building, where they met with Chief Deputy Attorney General Eric Tabor. Mr. Tabor gave a presentation on how the Attorney General's office operates and some of the office's current agendas.
The students also had the opportunity to sit in on any committee meeting that was currently going on in the capitol building, as well as eat lunch in the capitol cafeteria.