TikTok Ban, What's Going On?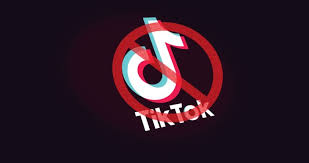 During 2020, people have been spending time in their houses now more than ever due to the Coronavirus. Having nothing to do, people of all ages have been downloading the popular application, TikTok, now more than ever. In the first three months of this year, TikTok was downloaded 315 million times according to analytics company Sensor Tower. However, in early August, President Trump made an announcement that starting on September 20, TikTok would be banned in the U.S. unless a company in the United States were to buy and have control of the app in the U.S. Then on August 14, Trump said in a separate order that TikTok would face a complete ban if it did not sell to a US company by the 14th of November.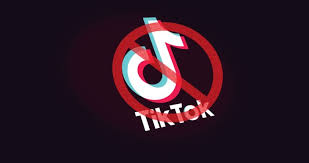 China is the parent company of TikTok.  Trump has issued the ban on the app because he believes that TikTok threatens the security of the U.S., that users' data would be stolen.  
Even though the U.S. has threatened to ban TikTok, India banned the application with no warning. Due to the ban in India, Instagram went into action and already made an alternative TikTok called "Instagram Reels". It was released a week after the ban in India, but many of the TikTok users say "Instagram Reels" isn't the same. 
While it was rumored for a while that Microsoft was to buy the foreign app, Microsoft, however, lost the bid to buy TikTok. In addition, China has created new regulations for TikTok buyers in the US. The new regulations are to prevent TikTok from transferring its technology to a foriegn buyer without direct permission from the Chinese government. 
September 20 finally came and tension was high during the weekend. Trump gave his consent to a deal that would give Oracle and Walmart a combined 20% stake in a new company called TikTok Global, which would take place in the United States and operate the application. Four of the company's five board members would be Americans, Oracle and Walmart said in a joint statement. 
However, this is not a full sale of TikTok which Trump originally wanted. The deal doesn't have the transfer of information and technologies that Trump also wanted, and Walmart and Oracle are only able to control 20% of TikTok Global. ByteDance, the media company who owns TikTok, will have an 80% stake in TikTok Global.  It is unclear if this arrangement will be by the administration.  If an agreement can not be made by November 14, the ban will go into full effect leaving the U.S. without TikTok.