Fashion Trends of 2021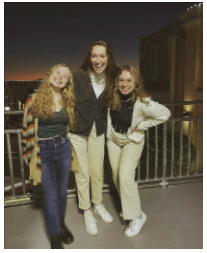 NEW YEAR NEW ME
With the new year of 2021, comes a whole new set of fashion trends bolder and brighter than the last. Fashion trends through the ages have progressed to give people new and crazier looks that, a few years prior, no one would have ever dreamed of wearing. However, as all things in life go, fashion moves in a cycle. With the new year of 2021, looks similar to those in the 90s and early 2000s are becoming more and more popular. In this article, it will discuss the 2021 streetwear fashion, high end fashion, and color palette you will see in the upcoming year.
BASICS
Let's start off with the basics you can see everyone wearing this year. The streetwear of 2021 has major 90s vibes that anyone can spot. Recently, baggy jeans have made a comeback, a stark contrast from the low rise jeans and skinny jeans we were seeing so much of in the early and late 2000s. Brands like Levi's and American Eagle have become popular favorites for people to buy from. Another trend from the 90s making a resurgence is Doc Martin and Mary Jane shoes.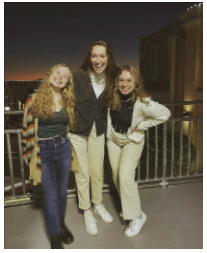 Seniors Abbi Adrian, Hannah Tschetter, and former Pella High student Hanna Kendall wear this year's hottest street fashion trends. 
VINTAGE KICKS
I specifically remember my mother telling me about all the pairs of Mary Jane shoes she had in high school and college. She was shocked to learn that these shoes were becoming trendy again because she thinks these shoes are "the ugliest to ever grace the Earth." Clunky, chunky, and platform boots and flats are making quite the comeback in 2021. These shoes are popularly worn in grunge inspired outfits and business casual/business chic outfits. For a business chic look, Mary Jane's are best paired with a structured blazer.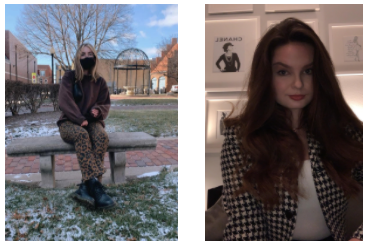 Sophomore Tatum Tierney shows off her creative fashion sense, paired with nice black boots.  Junior Maggie Leach wears a structured black and white blazer. 
Continuing the chunky shoe theme, platform shoes are making their way back to popularity from their peak during the Spice Girls era. Brands such as Nike, Converse, Doc Martens, and Fila tend to be the top sellers. Platform shoes are increasing in popularity as the year goes on, and it's only a matter of time before they're all sold out and you're scrounging the internet to find a pair. 
HOW CAN I PARTICIPATE?
You can jump right into these trends by finding the right stores to shop from. Thrifting has lost its taboo title and has inched its way to becoming one of the best ways for people to buy authentic vintage clothing. Thrifting is a great way to avoid fast fashion and know you're getting the real thing for a good price. In the event you don't have a thrift store near you, all the stores listed above such as Converse, American Eagle, and Doc Marten have a great selection of shoes and clothing as well. 
HIGH FASHION
Now that streetwear has been covered, let's jump into what you can expect to see gracing the high fashion runway. Designers like Dior, Givenchy, Schiaparelli, Thom Browne, and Alexander McQueen gave us a sneak peak into the future of fashion with last year's spring and fall shows. In 2020, it ebbed and flowed between structured and moveable designs. 
On the runway you were able to see flowy and bright fabrics to represent the spring season. Bright greens, yellows, and blues were popular amongst many designs last year. Laces and other sheen fabrics were popular choices for many spring designs.
 In other spring and many fall shows, implementing structure and synching became more and more popular. Structured blazers and skirts started making waves right at the end of the year. 
WHAT CAN I EXPECT TO SEE?
With this trend unable to reach its height in 2020, it perfectly sets the "runway" for 2021 high fashion. In 2021 you can expect to see structured blazers, black and tan trench coats, cinched waists, and matching sets. 
Structured blazers as previously said before, are being paired recently with Mary Jane shoes and Doc Marten boots and flats. It's very common for these blazers to be paired with a turtleneck sweater, or a silk tank and finally topped off with pearls or golden chains. Similar to blazers are trench coats. Tan and black trench coats are reemerging from 90s grunge culture for a structured, strong and chic look. 
Trench Coats are serving major 90s vibes but they're being revolutionized by cinching that has been mentioned before. The flowing coat and small waist serve a great contrast that the fashion world is craving. These can be paired with structured pants, skirts, tall boots, and knee-length dresses. Some trench coats are worn off the shoulder with a small waist or open and flowy with a form fitting dress underneath to contrast.
Adding a belt to any look for example, thick jackets, dresses, and blazers, is a recurring trend you are going to be seeing a lot of. 
2021 COLOR PALETTE
Jewel Tones! A big contrast from fashion shows of 2020 is the color palette. As previously mentioned, bright springy colors were making their debut in the spring and some fall shows. In 2021, you can expect less bright in-your-face colors replaced by soft and bold jewel tones. Rust hued browns, cerulean blue, sage green, lavender, french blues, sandy browns, and golds are popular right now and are predicted to be seen all over the runway this year.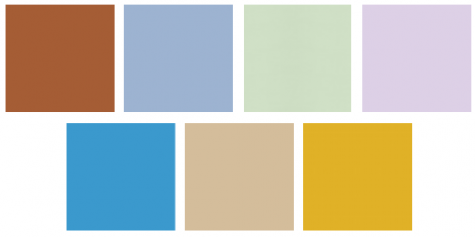 Hopefully with this insight on 2021 fashion, you can get ahead of the trends before some of them really take off and you can turn heads anywhere.