PHS Prom Will be (Mostly) Normal This Year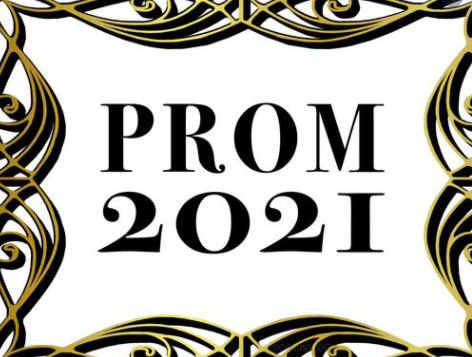 March Madness, Tulip Time, and prom–all these events were historically canceled last year due to the pandemic.  Since then, people have learned how to cope with new guidelines to enjoy a fairly normal life; many places have reopened now, and life is slowly returning to normal.  Throughout the 2020-2021 school year, Pella High School's administration has striven to have as normal a school year as possible–while maintaining CDC guidelines–and the decision to have prom is no exception.  
"A lot of it's going to be traditional for Pella," said Principal Adam Beckel.  
PHS will still have the promenade, the meal, the dance, and after prom. One difference from normal years is that masks will be required (including during the dance), but this is no different from what students are used to every day.  Another different thing this year is that Central College is providing a second venue for the meal part so that people can spread out. 
"I was definitely not expecting the school to allow a typical prom to happen this year," said junior Luci Laidlaw.  She said that she thought the prom might end up being just for seniors, but she's thankful that it will be pretty normal with some regulations. 
"I know that prom is going to be a great experience, but I would also say that the safety and well-being of people in our community are also really important to me," she said.  "I am glad that there are regulations in place that make me feel safe enough to go."
Senior Ella Jahner said, "I was hoping that the administration would make it as normal as possible for seniors and juniors especially after everything that we have had to go through this past year."  She believes it is smart to have prom especially for the seniors (including herself), who didn't get a prom last year.  
The decision to have prom this year is unique compared to other schools in Iowa.
"Initially when we sat down with the Little Hawkeye Conference principals, Pella was the only school that was wanting to do something for prom," said Beckel.
Since then, most schools will be doing something; however, Beckel is slightly worried that a lot of students from schools that cancelled prom will want to come to Pella and will exceed number limits. 
"But given that we have more space and more are planning on having their own prom, I feel a little more confident that we'll be okay," he said. 
Students such as Laidlaw and Jahner are thankful for this decision and are excited to go. 
"I am thankful for everyone who helped plan prom this year and that they have thought of a way for us to still have fun while being safe," said Laidlaw.