PHS Students' Look Ahead to their Future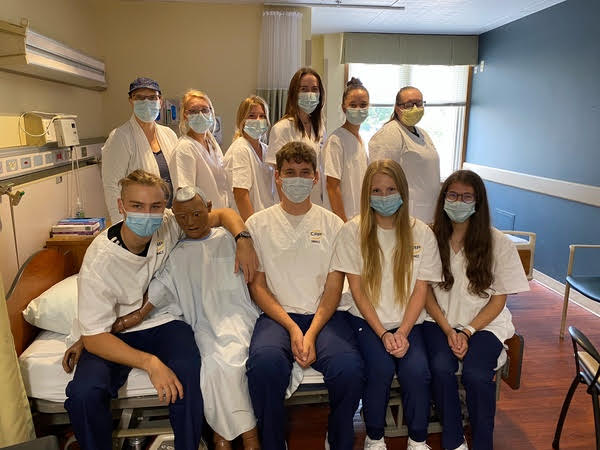 The CNA class is often unheard of by students at PHS, unless of course you're one of the 9 students in the first semester CNA 75 class. CNA stands for Certified Nursing Assistant, and the class purpose is for students to achieve the state certification to be an assistant to nurses. Throughout the semester, the class is broken up into 3 sections: theory, lab, and clinicals. At the end of the semester, the students take two state exams in order to become certified. 
Junior Hudsen Reed is one of the students in the class this semester. 
"For me, the CNA class was a way to prepare for my future. It was a way to get a head start in the medical field that is provided right at our school," said Reed. "I really enjoy each aspect of the class and have fun each day. Our teacher has a very positive attitude and is always willing to help."
During the theory section of class, the students go through notes and workbook questions. The goal of theory is to learn the information they need to successfully pass tests, and eventually pass the state comp exam. 
Lab is the second section of the class. The lab section teaches the students different required tasks a CNA will perform, each of these skills may be tested on the state skills exam. The lab skills range from how to properly wash one's hands, to checking vital signs, to giving bed baths. Each day the students practice different necessary skills and eventually test over them in order to prove their proficiency in the skill.
The last part of the class is clinicals. The students go into a facility and work on real residents side by side with an employed CNA. Clinicals consist of 33 total hours working and will take place near the end of the semester. The 9 students will be working in the cottages providing assistance as well as improving their experience and skills. 
"I'm looking forward to clinicals because I'm eager to start providing real care," said Reed.  "I want to go into the medical field to make a difference, and clinicals will be my first chance to do that."