Pella Students Go To The Iowa Thespian Festival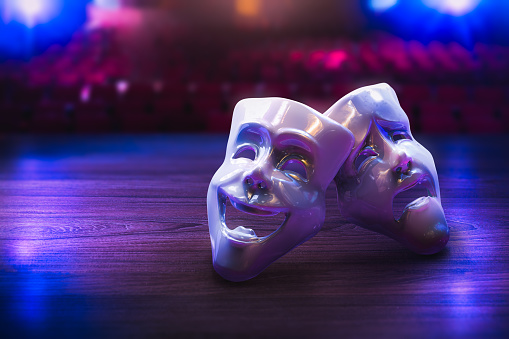 Iowa Thespian Festival is a celebration for Thespian Society members across the state. Students celebrate by watching different show productions put on by numerous schools, attending workshops, and making friends through the love of the arts. Thespians are able to watch and compete in events like monologue, set design, improv, and more. Last year, the festival was entirely virtual, and students sent in video submissions. This year, art enthusiasts came from all corners of the state to participate live and in-person, including nine Pella students. 
Alex DeMuth, a freshman, was a part of the stage crew of the Pella High School Production of Clue: On Stage. He attended the festival this year. 
"I wanted to attend Thespian Festival because I felt it would be a great opportunity to bond with people in the upper grades," DeMuth said. "I also felt like it would be really fun seeing all of the performances. I definitely am planning to go next year because Thespian Festival was so fun." 
Senior Connor Folkers has participated in Thespian Festival for several years.  He is a member of the Pella High Speech Department and played Wadsworth in Clue: On Stage. 
"As with most events where the speech team has to travel, my favorite part of the experience is the bonding time that you get with the participants," said Folkers.
Two students, junior Josephine McDonald and senior Maggie Leach both competed in the contrasting monologue category competition. McDonald performed excerpts from Identity Crisis and A Doll's House. Leach performed excerpts from The Importance of Being Earnest and The Crucible. 
As the festival continued, Leach was informed that she placed third overall in the monologue category. Furthermore, Leach received overall superior ratings and qualified for the Thespy Award Program at the 2022 International Thespian Festival this summer a the University of Indiana in Indianapolis. 
Suzanne Jones, director of Pella High School Speech and Drama will be accompanying Leach this summer. "I think Maggie will do a great job at Internationals. This is the first year we will be at the University of Indiana because it was previously in Lincoln," said Jones. "There will be thousands of theatre students there from around the world!"