Blockbusters Coming Out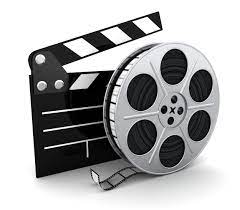 The holiday season is here! Now is the time to watch some movies we've been waiting for for a long time. It's time to make our Christmas wishes come true and see what movies are coming out.
West Side Story– Two teenagers, Tony and Maria, fall in love in the 1950's in New York City despite being part of two opposing gangs, the Jets and Sharks. 
Spider-Man: No Way Home– Peter Parker has been revealed to be Spider-Man! Peter's life is upside down until he learns he can have a second chance with Dr. Strange's magic. One problem occurs and the magic goes wrong. Suddenly, villains from different Spider-Man universes arrive with a goal to get Spider-Man.
Sing 2– The gang is back with sights on debuting a new show at the Crystal Tower Theater. But without any connections to anyone there, they try to sneak in and pitch their show with the promise the lion rock legend, Clay Calloway, will be a part of it.
The Matrix Resurrections– Twenty years have past and Neo lives an ordinary life. One day, he is offered a blue pill on a trip to his therapist.  However, Morpheus once again offers him a red pill to open his mind back up to the Matrix.