What Rustles my Jimmies: Act III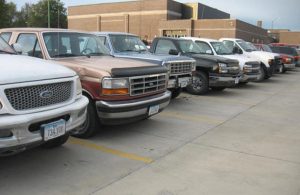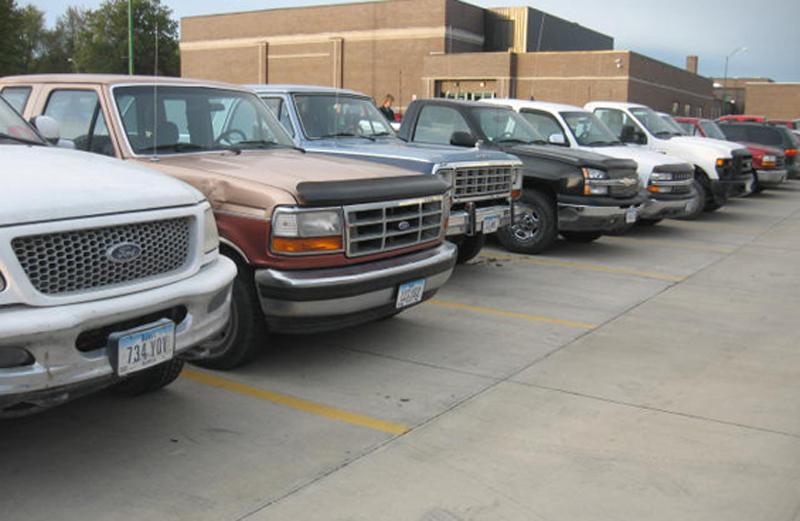 Hi, folks! Welcome to "What Rustles my Jimmies," where we agree on something annoying around the school.
Ah, the school parking lot: the convenience of students being able to drive their vehicles to school instead of riding the bus. After you park, why not socialize with your friends before school? When I mean socialize, I mean "talk to your friends about fun subjects," not "sit in the parking lot with your loud and annoying trucks, revving your engines, wasting your gas, and polluting the air."
One thing that annoys me is people thinking that because they have a truck, they are the coolest people ever. Hate to break it to those giant truck owners, but no one likes the annoyance of giant trucks. Truthfully, if you are going to try to be cool because of the vehicle you drive, at least have it be a fast car or even a motorcycle. I've seen this everywhere I go, and it is really annoying.
This is to all of the students in senior lot, the ones who sit in the parking lot being annoying, honking your horns, revving your giant trucks loudly enough that the whole school can hear them, and especially being loud yourselves. The only thing you are doing is wasting your own gas.
I think everyone can agree with me that we all miss the original "Redneck Row." They didn't try to be annoying. Instead, they wanted to have fun with their shenanigans. This is a shoutout to "Redneck Row" from 2011-2012. Missed you guys!
-Mason DeJong ([email protected])