This Week In Sports!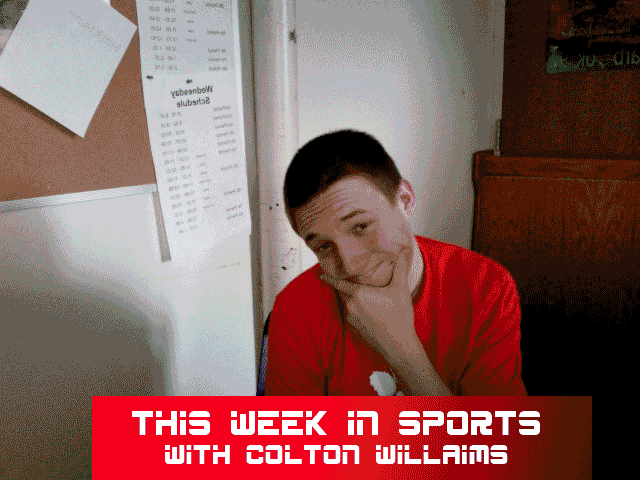 Hello folks, and welcome to the first edition of This Week in Sports with Colton Williams. This week was the official start of the winter sports season. We started off the week on Monday with freshmen and JV boys and girls basketball teams taking the hardwood. All of them won in fine fashion defeating Carlisle.
Then, on Tuesday night the varsity girl's and boy's basketball teams played Carlisle and won big. The Lady Dutch won 74-41, the Little Dutch won 77-52.
Thursday night was opening night for the wrestlers as they traveled to Lynnville-Sully. The varsity team defeated English-Valley, 47-36, and TCM, 47-33, but then had a tough loss to Lynnville-Sully 39-36.
Freshmen and JV boys and the freshmen girls took the court again  Thursday, with big wins against the Oskaloosa Indians. All teams stay undefeated going into next week.
The Lady Dutch took the floor first on Friday night as they blew past Oskaloosa for a 53-19 victory. The Little Dutch followed up with a 85-51 victory to keep both teams undefeated going further into the season. The Lady Dutch are now 3-0; the Little Dutch are 2-0.
The Dutch wrestlers took the mat again on Saturday at TCM, where the Dutch took fifth. Notable wrestlers were Senior Levi Azinger first place. Junior Chase Petty and Freshman Ethan Speltz second place and Sophomore Jake Speltz third place.