5 Things You Probably Didn't Know About Hamilton the Musical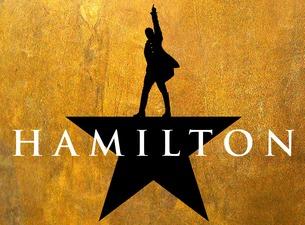 1. As he was composing the score, playwright and composer Lin-Manuel Miranda imagined casting his favorite artists. Hercules Mulligan was Busta Rhymes, and George Washington was modeled after John Legend. Also originally, Benjamin Franklin was going to be a character in Hamilton, and he was going to have a country-rock song.
2. Hamilton started as a mixtape, not a musical. Miranda wanted the lyrics to have the density of his favorite hip-hop albums.
3. The songs showcases rap music and reference some other musicals. The song "My Shot" has elements of Mobb Deep's "Shook Ones Part II" and pays homage to Notorious B.I.G.'s "Going Back to Cali." The opening to "Cabinet Battle #1" references Jay-Z's "Izzo (H.O.V.A.)" and contains parts of "The Message" by Grandmaster Flash. "Meet Me Inside" contains elements of DMX's "Party Up in Here (Up in Here)." "Right Hand Man" has a similar sound to "Here Comes the Boom" by Nelly.
4. There is actually going to be a mixtape. According to a tweet by Miranda, now that the show is out, there are plans for The Hamilton Mixtape. This will consist of covers, remixes, and inspired-bys. The mixtape will feature an unreleased rap battle where Hamilton, Madison, and Jefferson rap at slavery. The rap is a sort of tribute to Tupac's "Hail Mary".
5. Miranda wrote some raps in strange places. "Wait For It" was written on the subway while Miranda was traveling to a friend's birthday. Miranda also wrote King George's song "You'll Be Back" while he was on his honeymoon in 2010 without access to a piano.
•Gabi Criscuolo, [email protected]