And the Oscar Goes To…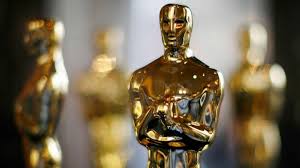 With 24 different Oscar categories and 64 total movies up for Oscars, it's nearly impossible to see every one of them. Of the nominations for Best Picture, I saw Lady Bird, Call Me by Your Name, and Three Billboards Outside Ebbing, Missouri. All of these movies are rated R, so if you aren't seventeen, make sure you have someone with you who can buy your ticket.
Personally, I loved all three. Call Me by Your Name was my favorite; however, not because it was objectively better, but because I have a soft spot for romance. Call Me by Your Name is set in Italy in the early 1980's. It is the story of Elio (played by Timotheé Chalamet), an Italian teenager, and his love affair with his father's American academic assistant, Oliver (played by Armie Hammer). The chemistry between Timotheé Chalamet and Armie Hammer is truly incredible, and a big part of what made this movie so special for me. Both actors do a lovely job separately. It is no surprise given this performance that Timotheé Chalamet is one of the nominees for best lead actor. Another aspect of Call Me by Your Name that made this movie one of my favorites is the atmosphere. The setting of a small, idyllic Italian town in the summer of 1983 is picturesque and like something out of a dream. Overall, I felt that Call Me by Your Name was a truly special movie and a great candidate for best picture.
Three Billboards Outside Ebbing, Missouri was a truly incredible movie as well in my opinion. It is a drama that follows Mildred Hayes (played by Frances McDormand), whose daughter is raped and murdered. Upset over the lack of results the ensuing police investigation produces, Mildred rents three billboards and writes, "RAPED WHILE DYING," "AND STILL NO ARRESTS," and "HOW COME, CHIEF WILLOUGHBY?". The results are shocking, gut-wrenching, and fascinating to say the least.
One of the reasons that I loved this movie was that I almost never saw the next thing coming. With many genres, dramas in particular, movies tend to rely on a catalog of stereotypes. This was certainly not true of Three Billboards Outside of Ebbing, Missouri. I found myself shocked by how the story unfolded. In addition to this, Frances McDormand does an incredible job as Mildred Hayes. It is no wonder that she is a leading contender for Best Actress, her performance is moving and gut-wrenching.
The final best picture nominee that I saw was Ladybird. Ladybird is a coming of age story centered around Christine McPherson (played by Saoirse Ronan), or "Ladybird" as she calls herself. She is a very unique and flamboyant high school senior attending a Catholic high school in Sacramento, California. As I am sure many adults and teenagers did, I saw a lot of myself in Christine and her friends, which was part of why I liked this movie so much. Christine's experiences and the lessons she learns are very relatable. The atmosphere and cinematography are also quite lovely.
Overall, I feel like Call Me by Your Name, Three Billboards Outside Ebbing, Missouri, and Ladybird were all excellent movies and strong contenders for best picture this year. I highly recommend all three. The Oscar awards ceremony will take place on March 4 and will be viewable on most major news stations.