Pella in Jazz Champs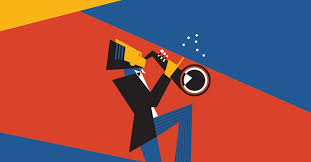 Pella's Jazz I traveled to Ames to compete in the annual All-State Jazz Championships on Thursday, April 5. At Jazz Champs, the band performed in the afternoon at 3:45 for the competition's judges. Their afternoon performance determined whether or not the band would advance to the finale later that night. According to trumpet player Grayson Parisee, the afternoon performance was "a joy to be able to perform at our highest level in front of so many people who wanted to listen."
Jazz I was able to advance to the finale. At 9:15, the Pella Jazz played their lineup of songs again to compete for first place. Their concert consisted of four songs called "Love for Sale," "Theme Without a Movie," "Blue Miles," and "Black Orpheus." The night performance was also executed very well.
"Our night show was a real jam," said trombone player Becca Bonham. "We had a really good time during this performance because everything just clicked. By the end of our performance we had a standing ovation."
After all the evening performances had finished, it was time for awards. The Harlan Community High School jazz band took first place, and Pella jazz took second place, but that was not the end of their successful night. Later, it was announced juniors, Hanna Blom and Levi Dugger were recognized as best performers in their class. Sophomore trumpet, Annaleigh Babcock, ended up receiving the award of best performer overall that night. This award is very prestigious because the pool of competition was very large. Fifteen bands attended Jazz Champs and anyone from those fifteen bands could have been selected to receive best performer.
"I was very surprised that I got it and very excited because there were lots of good performers there that night," said Babcock. " I thought they would have received it instead of myself."