Saying Goodbye to PHS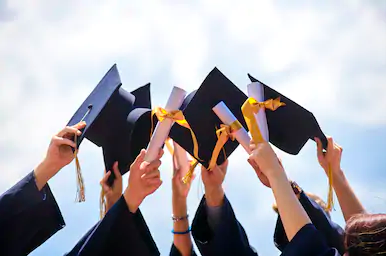 Allow me to set the scene for you. Over a week ago, I was given the assignment to write a column on my high school experience for the Pelladium. I had class time everyday for the last week to complete, or even start, writing. And yet, I am laying in my bed at 12 a.m. writing this article the day before it's due. That's truly a fitting representation of my high school career. From the time I am writing this, I graduate in 18 days. And honestly, I have no idea how to feel about that.
In truth, I have mixed feelings about high school. On one hand, it kind of (really) sucked. There was drama, anxiety, stress, and constant pressure. Some days, it feels like graduation couldn't come soon enough. Yet, Pella Schools are all I have ever known. I grew up with most of my classmates, and the thought that I may never see some of them again is a bit sad. I will never perform another speech event with Troupe 123 and never play another Lady Dutch tennis match. The community at Pella High definitely isn't perfect, but that's okay.
I guess all good things really do come to an end. But the time has come for us seniors to move on, spread our wings, make a difference in the world, you know all that good stuff. Whether you go to college or not, I think good things are in store for the Class of 2019. The biggest perk of graduating high school though? I finally get to friend teachers on Facebook.