Christmas Foods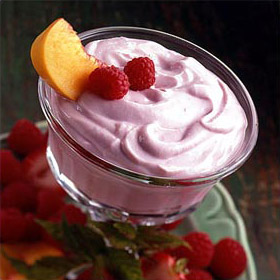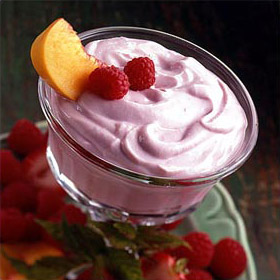 Tis' the season to be cooking. With friends and family surrounding the table this holiday season, it's hard to please everyone's appetites. Considering who to address with this issue, I went to my mother, Lori Lourens, for the perfect recipes to fill anyone at holiday parties or dinners. However, my taste buds might be a little bias to my mothers cooking, I also retrieved some treats from family and consumer science (FCS) teachers Anna Arkema and Kathy VanNorden.
Buckeye:
-3/4 cup graham cracker crumbs1 cup chocolate chips.
-2 cups powdered sugar
-1 cup chunky peanut butter
-1/2 cup margarine
-1/2 cup nuts
-Paraffin
Melt 1/2 cup margarine and mix with the rest of the ingredients. Make them into balls and let them cool. (Put them into the freezer) Melt 1 cup chocolate chips and 1/3 scant bar of paraffin. Dip the balls into chocolate, however leave a little bit of peanut butter showing to look like a buckeye. Let this cool on wax paper.
"This treat was one of my favorites from my childhood that my mother always made," said Lourens.
Raspberry Holiday Cheese Dip:
-Medium sized onion
-2-3 cups of sharp cheddar cheese
-16 oz Kraft mayo
-Red raspberry preserves
Combine chopped onion, cheese and mayo. Spread the combined ingredients over a festive platter. Layer the red raspberry preserve on top to create a dip to serve with crackers.
"I had this recipe quite a few years ago and it had a lot of different tastes to it. It was a pretty holiday spread," said Lourens.
Peanut Butter Fudge
-3 cup granulated sugar
-3/4 cup unsalted butter
-pinch of kosher salt
-1 cup heavy cream
-2 cup white chocolate morsels
-3/4 cup peanut butter
-7oz jar marshmallow cream
For the Drizzle:
-1/2 cup peanut butter morsels, melted
-1/4 cup semi-sweet chocolate morsels, melted
Line a 8×8 baking dish with parchment paper or foil. Set aside.
In a large saucepan, heat granulated sugar, butter, salt and heavy cream until combined. Bring to a ROLLING boil and stir continuously for 4 minutes (set your timer)!
Remove from heat. Quickly whisk in white chocolate, marshmallow and peanut butter (I usually put these ingredients in my kitchen aid and whisk them for about 1-2 minutes). Pour fudge into prepared pan and refrigerate for 3 hours, until hardened.
Remove from pan, remove lining. Cut into bite sized pieces. Drizzle with melted peanut butter, melted chocolate or both! Allow to set, about 20 minutes. ENJOY.
"This is just a recipe my kids love and want me to make each year.  It has become a tradition along with kiss cookies and dipped pretzels.  I also have a spice cookie recipe that I have made for the last 10 years.  Some years we travel, so I try to make things that are good at home or that can be taken on the road with us," said VanNorden.
Corn chowder soup
-10 slices bacon (fried crisp)
-1/2 sweet onion, chopped
-4 stalks celery, sliced
-1 1/2 c. corn, undrained (frozen sweet corn from our fields)
-2-3 cooked, diced potatoes
-1 can cream of mushroom soup
-2 1/2 c. milk
-1 tsp salt
-pepper
Fry bacon in large skillet. Remove from pan. Saute onions and celery in bacon grease. Drain off grease. In a large pot, stir in all ingredients and cook until warm. Do not let it boil because it will scum.
"Corn chowder soup is a recipe that we almost always have at my parent's house on Christmas Eve. Growing up we'd have soup by candlelight, which my dad didn't enjoy, and the minute we were done my sister always blew out the candles because she didn't like fire. Now that my brother and I have kids of our own, we don't eat by candlelight anymore and I think that makes everyone happier," said Arkema.
•Sarah Muller ([email protected])