Graduation Speakers Send Off Pella Students of 2018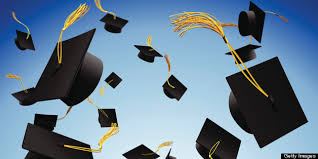 This year, the student body has selected middle school English teacher Joan Nikkel to be the commencement speaker at graduation on May 25. Nikkel has worked for the Pella Community school district for twenty-three years. During her year with the class of 2018, she made many fantastic memories.
"The best memory of the Class of 2018 is that they were the class that made me a better teacher. Every student showed up every day ready to learn something new. Most days I had to get out of the way and just try to keep up with them. That was just pure fun and joy for me," said Nikkel. "I remember the class as a group of thinkers, problem solvers, and just great people. I think that is what I will miss the most about them – the passion, the drive, the energy, and all the laughs."
When she was asked to be the commencement speaker, she was very surprised and felt honored that the class wanted her at their graduation. Nikkel said she would have said no if a teacher or administrator had asked because she is not one for public speaking. But for her beloved students, she was more than willing to be with the whole class one more time despite her nerves about her first ever graduation speech.
During the graduation ceremony, Nikkel plans to deliver one final lesson to the class before they start a new chapter in their lives. The lesson is primarily based off of their class quote from Ralph Waldo Emerson which is, "What lies behind us and what lies ahead of us are tiny matters compared to what lies within us."
Her lesson will teach the graduating students to "live an epic life by being an epic person." Nikkel chose this topic because she felt students needed to hear this because she believes "young people always need to hear the truth spoken in love."