2021 International Women's Day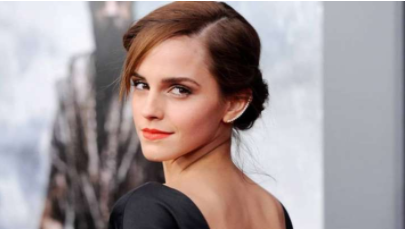 The Most Influential Women In Our Society
Every year on March 8, people around the globe come together to celebrate International Women's day. This essential holiday celebrates the equality of women around the world. Women have been influential in our society for centuries now but only in the last 300 years have they received the recognition and respect they deserve. 
This year's theme for International Women's Day is "Women in leadership: Achieving an equal future in a COVID-19 world." This theme highlights female front line workers, community organizers, or exemplary members of communities who are helping to combat this pandemic. This article features three influential women in our society who have made major strides towards equality and the improvement of our world. 
Dolores Huerta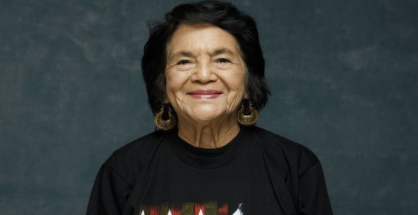 Photo from LA Times
Dolores Huerta was born April 10, 1930 in Dawson, New Mexico. Dolores was the second of three children born of Alicia and Juan Fernandez, a farm worker and miner. 
The discrimination she and her family faced for being Hispanic helped shape her into the woman she is today. In 1955, she started her career as an activist when she helped form the Stockton chapter of the Community Service Organization also known as STO. The program helped lead voter registration drives, advocated, and fought for economic improvements for Hispanics. 
Through a program called CSO, she met notable activist Cesar Chávez. In 1962, Huerta and Chávez formed the National Farm Workers Association (NWFA) which led to the formation of the United Farm Workers of America. In 1965 she helped organize the Delano grape strike of 5,000 grape workers. 
Throughout her work with the UFW she has negotiated contracts, advocated for safer working conditions, and unemployment benefits for agricultural workers. 
Today, Huerta continues to fight for workers, womens, and immigrants rights. Her most notable award came in 2012 when she received the Eleanor Roosevelt award for Human Rights. A well deserved one at that. 
Emma Watson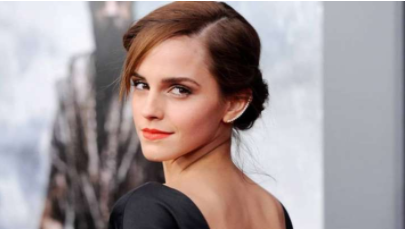 Photo from India TV Entertainment Desk
Emma Watson has become one of the most famous women in our lifetime. She is best known for her acting work in the Harry Potter franchise, Perks of Being a Wallflower, and Beauty and the Beast. What people haven not recognized is the devoted work that she does for others. 
 Watson is a graduate of Brown University and was appointed United Nations Women Goodwill Ambassador in July of 2014. In her work for the UN she dedicates her time towards empowering women and spreading the message of gender equality. 
In 2014, Watson gave an inspiring speech announcing the launch of the UN campaign "HeForShe". This campaign strives for the advancement of gender equality and inspires women on a global scale. Watson has also visited countries around the world for the promotion of girls education, humanitarian efforts, and promoting fair trade and organic clothing as she has worked with brands such as People Tree in her effort to spread awareness. 
As of 2020, Watson was appointed to the board of directors of Kering, which is the owner of several fashion brands such as Gucci and YSL. Watson has also been a great listener and voice when it comes to speaking out against racial injustice in America and on a global scale. 
Kamala Harris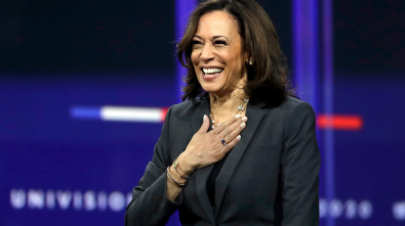 Photo from Detroit Free Press
On November 7 2020, Kamala Harris was the first woman in American History elected to be vice president, and in 2016 was the first Indian-American Woman to be elected to the US Senate. Before then, She was the first Black woman to be elected district attorney of San Francisco and served from 2004 to 2010.
Being the first female vice president, she sets a positive precedent for girls nationally. She has helped end gender stereotypes and has proved that women are just as willing and able as men especially when it comes to holding authority positions. 
Kamala has also had a strong voice in ending racial discrimination. In the aftermath of George Floyd's death, she participated in protests in Washington D.C. After the shooting of Jacob Blake, she traveled to Wisconsin to speak with his family and Blake over the phone. Harris has also invested her time in improving the economic and educational services in communities of color. 
Whether or not you agree with her on a political scale, we can all admit that having more women of color in power is a great step in the right direction for creating equality for all in the United States. 
How Can You Be The Change?
Gandhi once said: "You must be the change you wish to see in the world." What does this quote mean to you? How can you be an inspiration or influence to those around you?
Going out into your community and finding working opportunities, organizing service projects, or even promoting a positive change initiative from other countries are all ways you can spread positivity in today's world. Right now especially is a great time to spread love and support as much as you can. 
Use the voice that you have been given to make a difference and I guarantee you will be the change YOU wish to see.