Welding students take field trip to Vermeer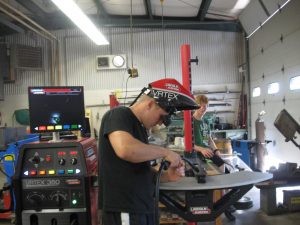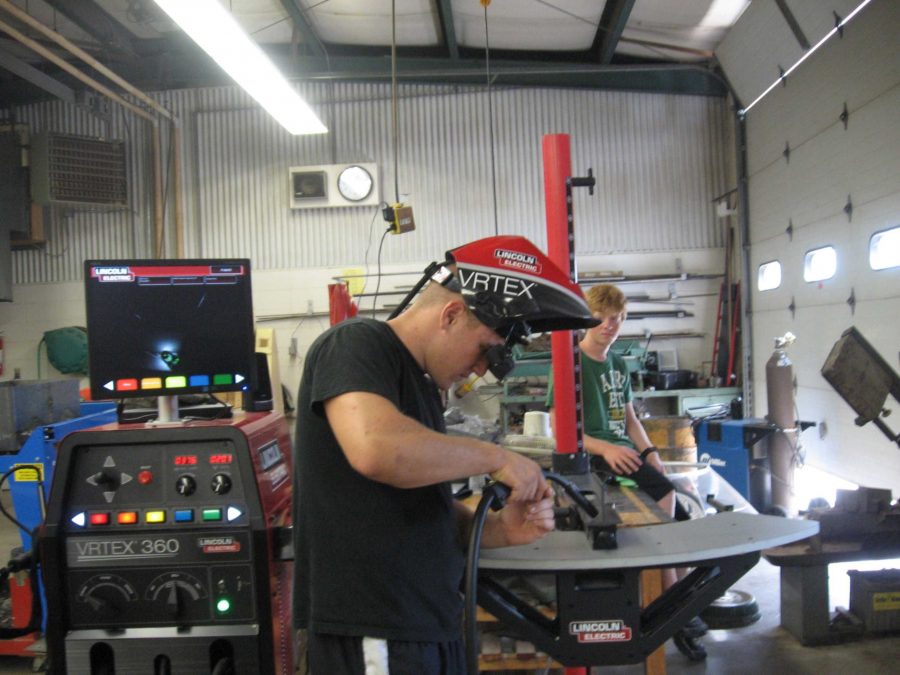 Pella welding offers a class for students that want to further their interest in welding after taking "fundamentals of welding." On October 4th, 2013, on 12:30 pm, students in Welding I and II recently to took a trip to the Vermeer Corporation to learn about a future of welding as a possible career if they wish to do so.
"The trip was good. We learned a lot about how Vermeer manufactures their products. It helped explain the options in the future about welding." Said senior Ethan Butler.
Vermeer is a manufacturing company that uses and builds machines to distribute to other countries around the world. Vermeer specializes in various projects, such as agriculture, biomass, tree care, and many projects involving lawn care. Vermeer plants are located in many countries and across America.
"What I thought was so great about the trip is that Mary took time out of her busy schedule to speak to our students. They were able to run simulations of manufacturing that were a great experience." Said Welding teacher Shiela Graham. "They were able to run a paint, weld, Auto CAD (Computer Aided Design), and solidworks simulator. It gave them an idea of different areas in manufacturing." Said Mrs. Graham
-Mason DeJong ([email protected])