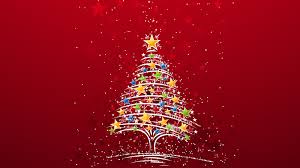 Sitting by the fireplace, drinking hot chocolate, watching Christmas movies…all parts of the holiday season. Sitting down and watching movies like "How the Grinch Stole Christmas" and "A Christmas Story" and spending time with grandparents telling stories of their past are just some of the ways to spend Christmas.
"On Christmas Eve we go to church in the evening and afterwards, we eat a big supper. Then, Christmas morning we do stockings and in the afternoon, we celebrate my birthday and christmas with my dad's side of the family," said junior Nathan Vander Wert. "Then, in the evening, we celebrate my birthday and Christmas again with my mom's side of the family until the end of the night."
"My family and I go to my aunt's house and have a Christmas dinner, and after that we have a Wii competition," said junior Heidi Groenendyk. "We then open up Christmas presents afterwards."
Sophomore Joseph Gaiser shares his Christmas tradition."Every year my whole family lights a fire, open up Christmas presents, and afterwards we share a tub of Figgy pudding."
With Christmas approaching, traditions help bring life to the holiday season along with joy and happiness. The meaning of Christmas helps bring families together, along with great food and gifts under the tree.
•Andre Hernandez ([email protected])