Seniors Now and Then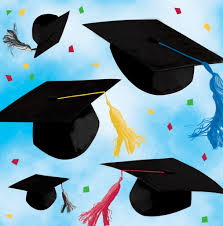 1995-1996…the time frame in which most seniors were brought into this world. 2010…the year Pella High's current senior class set foot into this "massive" building with tentative feelings towards all the "scary" upperclassmen. And now, here we are…2014. You have survived all the ups and downs that high school brings to the table, and now you're probably ready to walk across that stage, grasping a diploma firmly in your hand, with the thought of "I finally did it" running through your mind. But, since that very first day you were born, so many things have changed; the culture, the economy, new laws, and much more. Let's compare these things in a "now and then" setting and also look at prominent events during our senior's lifetime.
Gas Prices: $1.23 to $3.49
Pound of Bread: $.71 to $1.41
Butter per pound: $1.94 to $3.69
Dozen of eggs: $.99 to $1.73
Bacon per pound: $2.22 to $4.54
Half gallon of ice cream: $2.58 to $4.92
Average movie ticket: $4.40 to $8.20
April 3, 2009: Same sex-marriage is legalized in Iowa following the decision of the Iowa Supreme Court. Iowa was the fourth state to legalize same-sex marriage.
October 1-16, 2013: The United States federal government entered a shutdown mostly due to Congress failing to enact legislation appropriating funds for fiscal year 2014.