Foreign Exchange Students Transition to America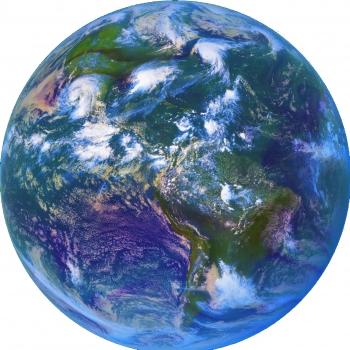 Thousands of miles traveled, a 10 month stay with a family of strangers, hundreds of new people met, and one memorable journey is what three Pella High School students have chosen to take part in this year. Senior Anna Staniszewska from Germany, junior Mariam Housni from Morocco, and junior Paula Teruel from Spain are the three adventurous students who will be part of our P.H.S. family this year.
These students have experienced a different lifestyle in the U.S.
"The school, the food, the people, the life is different," said Staniszewska. "It has surprised me that there are so many activities and athletics. In Germany, football or cheerleading are not so popular like they are here."
Included in the change of lifestyle, is a change in education.
"We have our own classroom and the teachers always switch the rooms, not the students. Every day we study different subjects, we can not pick the classes, and we do not have fun classes," said Staniszewska.
The overall culture and set up of the school day is different as well.
"In Spain, we have to wear a uniform, so that's obviously really different. We start the school at 8:30, but we don't have lunch at the school and we finish at 2.30 p.m. In my country the exams are really important. The homework is like 10% or less of the final grade, so the students don't usually do homework," said Teruel.
While being a foreign exchange student, knowing the nation's main language is very important.
"I really started studying English in 4th grade. It hasn't been really difficult because I started when I was a kid, and it's like my third language," said Teruel.
Along with picking up on the language, comes picking up on the culture.
"In the three weeks I've been here, I've seen that here people don't care about what the others do, wear, or say. You are really open-minded, and it's something that I really like about this country. Another thing that's amazing is the different types of food you have. While in Spain we only have like four types of Oreos and three types of M&M's. I counted at least twelve kinds of Oreos and ten kinds of M&M's here in the U.S. The hours in which you eat here are really weird. It's not that I don't like it, but it's really different compared to what I'm used to. I usually eat at 2:30 or 3 p.m. and have dinner at 9 or 10 p.m," said Teruel.
Just like Germany and Spain, Morocco also has many differences in the education system.
"School days are very different in Morocco. Students study 8 hours a day with a two hour lunch break from 12:00 to 2:00 p.m. In addition to that, Moroccan students don't have electives or extra-curricular activities," said Housni.
Even through all the changes and difficulty of adapting, the students still usually enjoy the process.
"Being a foreign exchange student is a life changing experience. It teaches countless life lessons like confidence and self-understanding," said Housni.