Increase in Rapid Testing and False Negatives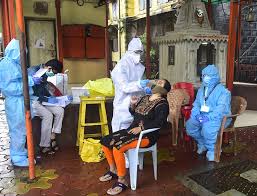 Because of the concern of the Corona-virus this year, people have been testing to make sure that they are safe to go in public. People want to have a quick way to make sure they are not positive so they can attend an event without harming themselves and others. However, with the increase of rapid testing, false positives and negatives also increased.
Some labs can process samples within 1 day, but sometimes it takes much longer with people waiting a week or more to find out if they tested positive.
But PCR tests aren't always accurate. Some studies have found that up to 29 percent of these tests can give false negatives.
With people across the country going back to school and work, trying to make a new normal. Companies and businesses are relying on rapid testing to verify who may have the virus. However, no test is completely accurate. Some tests may come out with a false negative causing to believe they are corona free. Or someone got tested and results said they have the virus when in reality they don't, making a false positive. This can cause some problems with people believing they are either positive or negative. Confusion has become very popular this year since people are either staying inside waiting out COVID or just trying to get back to normal.
There are other ways of testing besides just testing individual tests. One way tests have been checked is pool testing. Pooled testing, in which multiple samples are combined and a molecular test is performed on them. This could speed up the testing of large numbers of people and reduce the number of tests needed.
If a pooled test is negative, the people whose samples were combined are told they have a negative test and individual testing is unnecessary. But if the pooled sample tests positive, each of the individual samples that were taken will then be tested to see which person is responsible for the positive pooled result.
Other factors can also affect the results: how a nasal swab or saliva sample was collected, how the sample was transported, how a person runs the test and if they've been trained properly, and the equipment being used. Anything can cause a test to become inaccurate.
This can cause confusion and more problems for everyone in the country. But some experts say that widespread testing, even if it's less accurate, can still help contain the COVID-19 pandemic in the United States.
If you were to ever feel sick or have any of the symptoms of COVID-19, go to the doctor to get tested.