What's Next For Marvel On Disney Plus
What's next for Marvel on Disney Plus
On November 12, 2019, Disney released their new subscription service Disney Plus which includes a vast variety of Disney shows and movies for the viewer to watch.  In addition, recently Disney has planned a series of Marvel shows that will expand on the Marvel cinematic universe and provide more insight into the background of many familiar and unfamiliar characters. Here is a list of upcoming Marvel shows arriving on Disney Plus.
"WandaVision":
This show takes place after Avengers Endgame and shows Elizabeth Olsen as  Wanda Maximoff and Paul Bettany as Vision in a classical TV style show. In the show, we see Wanda and Vision living their best suburban life, but everything is not what it seems.  Over time they see that many things around them change and that some of the people are not what they appear to be. 
"The Falcon And The Winter Soldier":
 This show takes place after Captain America's events in Avengers Endgame, which sees Anthony Mackie as Falcon and Sebastian Stan as The Winter Soldier. This show features Falcon and the Winter Soldier setting out for a global adventure to test their survival skills after Steve Rogers (aka Captain America) passes the mantle of Captain America over to the Falcon. This show is scheduled to release March 19 on Disney Plus.
"Loki":
This show takes place after the events of Tony Stark attempting to steal the space stone in Avenger Endgame. Loki later takes the space stone after Tony drops it and teleports away, which starts Loki's new adventure. In the show, we see Loki being brought to the mysterious Time Variance Authority organization after stealing the space stone.  He then helps them alter history using the space stone. This show is scheduled to release in May 2021. 
"Hawkeye": 
This show takes place after Avengers Endgame's events and features Jeremy Renner as his character Clint Barton and Hailie Steinfield as Kate Bishop (aka Clint's daughter and the new Hawkeye). As of the time of writing this article, there is not enough information present. However, the show is scheduled to release in late 2021. 
"What If…?":
This Show is an animated Marvel series scheduled to release on Disney plus in the summer of 2021 and will consist of 10 episodes. This show features many different realities of the Marvel universe as well as other characters such as Peggy Carter as Captain America instead of Steve Rogers, or Captain America as a zombie in an apocalyptic world. 
"Mrs. Marvel": 
This show showcases the beginning of a new Marvel superhero named Mrs. Marvel (aka Kamala Khan). This show will showcase Kamala's beginnings as she figures out who she is as a person and the discovery of her newfound ability to be able to stretch her limbs to any physical shape. This show is planned to release on Disney plus in late 2021. 
"She-Hulk":
This show features the beginnings of Bruce Banner's cousin Jennifer Walters as the Marvel character She-Hulk. This will showcase the backstory of how Jennifer Walters gains her powers as well as her adventures as the She-Hulk. This show is planned to premiere in 2022. 
"Moon Knight": 
This show will showcase the beginnings of Marc Spector as Moon Knight. Marc Spector is a former boxer, Marine, CIA operative, and mercenary who was betrayed by his employer and killed. However, the Egyptian moon god KhonShu gave Marc a second chance at life in exchange for Marc representing him on earth. The show is planned to be based on this backstory as well as familiarizing the character. At the time of this article, there is no current scheduled released date for the show, for Marvel has only announced the show's production.
About the Writer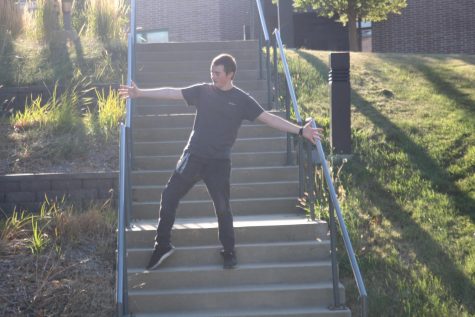 Nicholas Lyle, Reporter
My name is Nicholas Lyle, and this is my first year on the Pelladium staff.  I was born on January 2, 2003 in the small town of Washington, Iowa. My hobbies...