Juniors to Seniors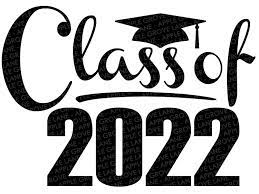 As the seniors left PHS, the juniors now take the stand as the top of the school. I asked some juniors on how their year went and what they want to do as seniors. Let's begin with soon to be senior Connor Folkers and see how his year went.
"My Junior year had a lot of ups and downs. So far it's been the hardest year for managing my time, but that's only because I've had a lot of opportunities open up for me." said Folkers. "It's been a very rewarding journey, and I've discovered a lot of things about myself that I wouldn't have if I wasn't pushed and challenged every day."
Now let's also hear soon to be senior Zarah VanDyke's story of her junior year.
"I think my junior year went decently well, there were definitely some things that I would've done differently looking back, but it was definitely a good year. Having a show choir solo this season was so fun and getting to represent the group in that way was good." said VanDyke. "I also tried new things this year that were fun, such as being a basketball cheerleader. Cheerleading is always something I've wanted to do, but I've never felt like I would be good at it. I finally just let go of my feelings of fear and went for it, and it ended up being amazing."
These Juniors have done a lot this year, but let's see what they want to do their senior year? Starting with Folkers.
"Next year I want to hone in on the opportunities that matter most to me, such as the career in computer science that I've been offered." said Folkers.  "I'm also planning on playing in a lot of live shows as a guitar player, trying again to find an opportunity to challenge and improve myself."
Let's see what VanDyke's plans are.
"Some things that I'd like to do my senior year are try out for the Iowa All-State Chorus because I feel like it would really push me as a musician and help me to improve my skills." said VanDyke. "I'd also like to get accepted into college for music education to be able to teach a high school choir and direct my own show choir. Show choir and music has been such a big part of my life during high school that I don't picture myself not being involved with it as part of my career."
We can see that these soon to be seniors have big dreams on what they want to do next year and the enjoyment they had this year.