Fall 2021 Music Review
I have a good time listening to music and finding new song that I enjoy! I'm making a Fall 2021 playlist and feel free to check it out and listen to some of my favorite songs. My top bands and artists right now are bellerose, Goth Babe, Sir Chloe, and girl in red. My playlist is called "fall 21" and my username is @tatumtierney on apple music if you want to get a peek at what's on there! In this article I will be reviewing 4 albums that have come out recently.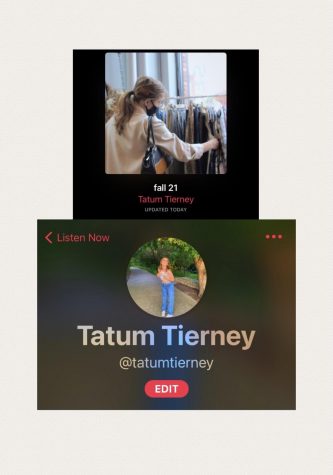 Starting off with Donda by Kanye West, which was a very cool album. I loved the stories behind the songs and the different beats. Most of the songs have contrasting vibes from each other and all of them were super cool. My two favorite songs were "Hurricane" and "Remote Control." I rate the overall album a 7/10. I don't love the pt. 2 of songs, and I'm not a huge fan of long intros but other than that it was really good.
Going on to Pebble Brain by LoveJoy, which is kind of a funky album. The vibes are so good, but the music itself is kind of different, but it was enjoyable. Pebble Brain is in the rock genre, which I'm normally not a fan of, but this was so good! My favorite song in the album was "Perfume," and I would rate the overall album a 5/10 because I'm not a big fan of rock music, but this specifically was kinda fun to hear.
Next up we have CALL ME IF YOU GET LOST by Tyler, The Creator. I am a huge fan of Tyler. His music is so fun. People who aren't fans of him tend to think he makes his music "wrong" because the notes he sings or raps in will be completely opposite from the background music he chooses. A lot of people think it clashes, but his fans think that he makes it work perfectly. The vibes are super relaxing and funky. I enjoyed listening to this album the most. My favorite songs are "WILSHIRE" and "RISE!" They told some really good stories, and the beats were immaculate. I give this album a 10/10 because I love Tyler's music so much. 
Lastly, we are going to be listening to Blue Banisters by Lana Del Rey. This album was such a calm album to listen to. I have always enjoyed Lana's music, and she is an amazing artist. Her voice and background music almost sound like they clash, but she makes it work. My favorite song from her new album is "Nectar of the Gods," and I'd give an overall rating of 9/10 because I enjoy alternative music, but I didn't fall in love with all the songs. She's still amazing though, and I love her 🙂