Sports Preview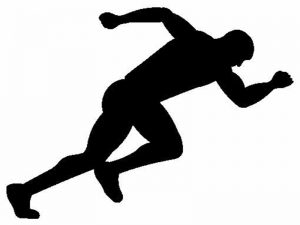 Sports Preview
The football team is currently ranked 3rd in the state with an overall record of 3-0. The Dutch have defeated Marshalltown, Washington, and Grinnell. Coach Jay McKinstery is looking forward to the upcoming games,
"We have great games coming up to see where we are at. It will be a good benchmark to see what we need to work on. I am excited I feel like we can prove ourselves against these great teams we will be facing," said Mckinstery.
The cross country teams are off to a fast start. The boys team is currently ranked number one in the state. They have 6 new varsity runners this year in: Jordan Pingel, Adam Sievers, Tanner Phelps, Aaron Houtz, Josh Bailey, and Levi Heshke. Ben Warner is the only returning letterman. The Dutch placed 1st  in their opening meet at Grinnell.  The girls team is currently ranked 6th in the state. The lady Dutch currently have 6 new varsity runners, with 4 of those being freshmen! The freshman include Kelcey Blommers, Tess Roarda, Molly Pfitzenmaier, and Payton Phelps. Katie Canfield and Taryn Ernst are the two Juniors on the Varsity team. The lone senior running for the Dutch Varsity team is Sydney Swanson. The lady dutch also placed first in their meet at Grinnell.  Coach Cutler is looking forward to see how the runners improve throughout the season.
"This season season is one of discovery because people are still finding their best. We aren't experienced in varsity races yet, but we have a lot of talent and the team works very hard. I am very excited to see what we can accomplish this year," said Cutler.
The volleyball team is off to a good start. The Dutch are currently 1-0 in conference play after defeating Oskaloosa in their first conference game. Coach Catie Brand is looking forward to the upcoming games but also talks about how the team is dealing with some adversity,
"We have had to go through a lot of adversity this season already with hot weather, injuries, and busy schedules. The first part of the season is very time demanding, so we are looking forward to getting in a routine. With all of that said, I am looking forward to conference play. The team is working very hard right now, and our goal is to win the conference," said Brand.
• Corey Elliott ([email protected])