Sealing The Gap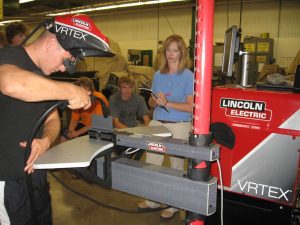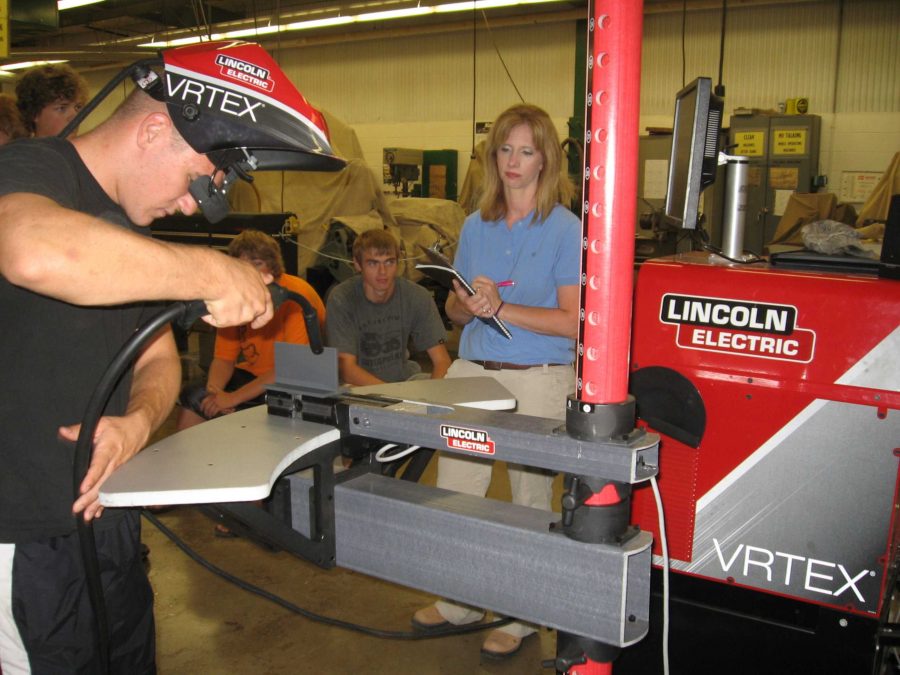 -Senior Gabriel Stringer works with the virtual welder in class
With new classes aimed at a specific field, students are gaining a better understanding of  possible future careers. Classes like intro to education and intro to criminal justice are now offered.
Welding has been offered at the high school before, as an extension to agriculture classes. This year, welding is offered as a full course. They meet for an hour-and-a-half. The class is being taught by current Vermeer employee and Pella High graduate, Sheila Graham.
"I love it here; the kids have a positive attitude, the staff is great, and the hours are perfect for my family," said Graham. This week in class the students are using a virtual welder.
With shortened periods due to early outs cutting class by half an hour and the welding booths being late, Mrs. Graham has had to find other things to do in class.
" We have been doing more in class blueprint reading and watching safety videos, along with using the virtual welder," said Graham.
For the first semester, students will be required to be able to read blueprints, wire weld, and weld accurately.
"I was amazed when walking into the high school for my interview and how much it did look the same. There are some new changes that were great to see," said Graham. As a Pella graduate, she said she couldn't be more excited to land a job here. "I am super excited to be a part of such a great program, and I look forward to inspiring students to do their best and to find a new opportunity and job skill they may not have known they had," said Graham.