Ranked!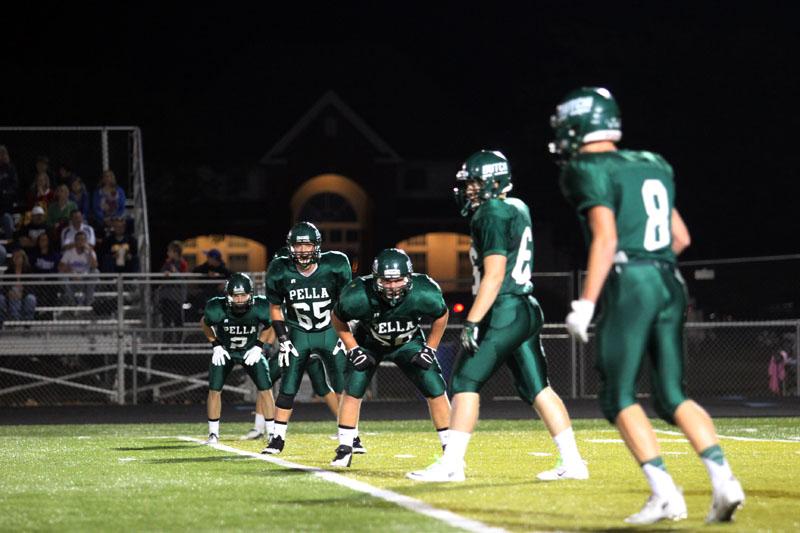 (Photo credit to Ashley Kirkland)
Rankings in high school sports can be both good and bad. While athletes get a sense of major accomplishment, it can also put a lot of pressure on them to succeed. It so happens that every one of our fall sports teams are ranked. The football team is ranked second in 3A, the boys cross cross country team is ranked third and the girls are ranked third as well. The volleyball team was ranked 12th.
We sat down with the coaches of each of our fall teams and talked to them about their opinion of being ranked.
Head Football Coach Jay McKinstrey
Q- What do you think about being ranked second or rankings in general?
A- "It gives motivation to the team to keep it. Rankings are just opinions, they can change at anytime. It just generates excitement and it doesn't matter what are rank is."
Q- Do you feel any pressure to live up to those expectations?
A- "We all do honestly, it adds a little pressure, and it motivates other teams to beat you."
Q- What advice would you give to your athletes about rankings?
A- "Don't look at them. They are nice for the fans, but the test of time will tell whether the ranking is true or not."
The football team is on track to place second in the state according to the "Des Moines Register". With a big win this Friday, the Dutch became the district champions. They have already clinched a spot in the playoffs and will play Fairfield Wednesday October, 30.
Responding to the same questions, Head Volleyball Coach Catie Brand responded in a similar way.
A1- "It is exciting to be ranked 12th in class 4A. We play a pretty tough schedule, especially with the tournaments we go to. We're having a great season, and it is neat to be recognized at the state level. I think rankings are a part of athletics. We take note of them, but we don't let them affect the way we practice and prepare for our matches. We need to work hard to win every match, regardless if we or our opponents are ranked."
A2- "I do not think our team has felt any pressure from the rankings. We have known all season long that we have great potential as a team. We've won a lot of matches and we've lost our fair share, too. We need to learn lessons from every match that we play, not worry about where we'll end up ranked."
A3- "Rankings are formed by a committee and written on paper. You can choose to pay attention to them or ignore them, but either way you have no control over them. If they start to affect the way you view volleyball or our team, you're letting them affect you too much. When you're across the net from an opposing team, all you need to worry about is trying to score the most points and win the game. That's what you can control."
The volleyball team was ranked 12th according to the Iowa Girls High School Athletic Union. Only eight teams qualify for the state tournament, but the team is confident of its chances.
Once again this year, both the boys and girls cross country team walk away Little Hawkeye Conference champions. They will be headed back to the state tournament this saturday.
Head Coach Douglas Cutler and Assistant Coach Robin Hammann were also interviewed.
Cutler:
A1- "I feel the rankings are a nice recognition of one's achievements throughout a season.  It is nice to be respected and recognized as a top program in the state of Iowa."
A2- No, I don't feel there is any pressure to live up to a ranking.  Each ranking is a snapshot in time; it doesn't define who we are or how hard we are working.  We are always trying to get better regardless of any ranking.  It never changes who we are, what we are doing or who we can become.
A3- I encourage my athletes to appreciate the recognition, but when we step to the starting line of a race, a ranking doesn't take a single step of what they are about to do.  Reputation accomplishes nothing, love and effort are what we are all about.
Assistant coach Robin Hamman coaches the girl's team.
A1-It's an honor; however it means nothing until you actually perform. It is always a good thing to exceed them!
A2- Personally, I don't. We have our goals in place, It's more important how we view ourselves.
A3- They are just rankings; it's other people's opinions. It's all about how you think about yourself and you view yourself.