Clue:On Stage–Coming This Fall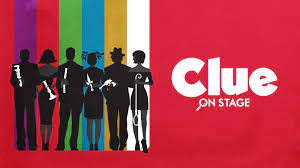 As the fall semester is underway, the Pella Drama department has begun rehearsals for their fall production, Clue: OnStage. The play is based off of the 1985 movie starring Tim Curry, which is inspired by the popular board game.  The movie draws influence from the game's premise while adding in some unexpected twists. 
"It's about all of the board game characters coming to a mansion, and nobody knows why they are there," said co-director Suzi Jones. "They quickly find out that there are murders happening, and things begin to escalate."
"The actors can make a lot of their own choices [in their roles]," noted Jones. "We're always interested in the interpretations that they bring to the table."
Several student actors are excited to create their own version of their roles. Senior Connor Folkers, who plays the part of Wadsworth, is excited to add energy to the performance with his take on the character. 
"I'm just trying to create my own interpretation of the character with the same energy that Tim Curry brought to the performance [in the film]," said Folkers. 
Folkers isn't the only one with an energetic character. Junior Josephine McDonald is excited to play Miss Scarlet and navigate the intricacies that come with her role.  This is McDonald's first lead role.
"She's very sarcastic — quick witted and has a lot of snappy one-liners," said McDonald.  "It's more about exuding her confidence…and just having fun with it!"
Clue will be performed November 4, 5 and 6. Tickets are now available for purchase