Operation Share the Load Fundraiser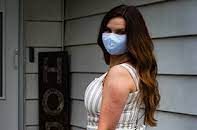 Pella High's student council has been known for doing at least one fundraiser each year. One year the school's student body raised money for Kaelie De Heer, class of 2021, to help fund a service dog. Last year the student council raised $16,000 for the entire school to package 80,000 bags for the Meals for the Heartland. This year the student council has now decided to support a local charity–Operation: Share the Load.
The creator of this charity is one of Pella High's students, senior Maggie Leach. An experience at a young age influenced her creation of her charity. When she was eight, she lived in an extended stay at a hotel with her family while waiting for their new home to be built. Because this was a hotel, there was no washer or dryer for them to use.
The Leach family went to the closest laundromat they could find, where they met other individuals and families that could only afford to wash their clothes once a month. Oftentimes the families had to choose between clean clothes and food on the table.
"When I witnessed this at such a young age, I knew I wanted to do something about it," said Leach. "I wanted to give supplies to each of the people I met and that is where the idea was born."
Like any charity, it affects multiple people who need help and support. For Maggie, the people she has met and impacted are her favorite parts of Operation: Share the Load.
"I have met so many exceptional people that have goals to make a difference," said Leach.
She has been able to spread her work over 4 states. "I have impacted approximately 1,000 families with my donations, and I could not be happier."
There are many reasons why the school would want to support a student's foundation and help others around the state and past.
Student Body President, Ashley Uitermarkt, expressed, "Our goal this year is to do one project in our school and one outside of our school." In 2020 the council wasn't able to do anything because COVID cancelled the Meals for the Heartland. Now the Meals for the Heartland event has now been accomplished. The goal now is to do smaller projects to make more of a direct impact on people in our community.
"Since we did Meals for the Heartland last year, it was a great experience and just great overall, but didn't really impact our community," said Fundraising Chair Hannah Nedder.
To raise funds for Operation: Share the Load, the student council hosted a raffle. The prize was a VIP parking pass to park in the front of the Sports Entrance for the first semester. Students donated one package of laundry product for each raffle ticket. In the end, the winner of the raffle was senior Jobey Olson.
"I am extremely shocked I won; it must have been a bones day," remarked Olson. "Because I only made one entry with 1 donation… I'm sure others were far more generous than I was." Olson feels rewarded for being able to help somebody wash their clothes so they can feel their best in a clean set is a reward in itself. And participating is easy because of Leach taking the time to collect it. Helping is a great way to support the community and give something to those who need it. It is almost winter and layers are important so helping would be a great way to start the holiday season.