Pella Baseball Standout: Isaiah Kettler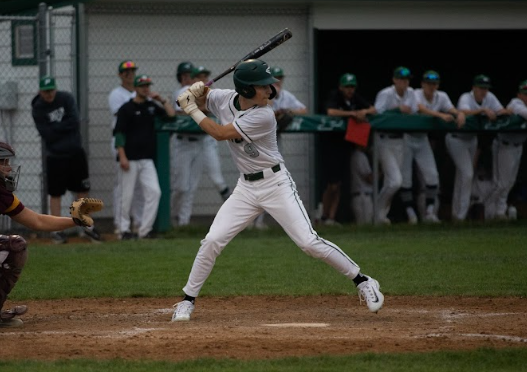 The Pella Dutch Baseball team is one of the top-rated 3A teams coming into the season ranked 10th via Bound. One of their star players is now sophomore Isaiah Kettler. 
He had an amazing freshman year, starting every single varsity game. In 3A last year he was the highest-rated freshman in batting average with a .421. He had 49 total attempts as an outfielder and a fielding percentage of .939. To cap off his exciting year, the team made it to the state tournament with 7 other teams, and he was the ONLY freshman named to the All-State team, which included then-teammate Jason Knox. 
But he is a little bit of a human, he said this about his start to freshmen year, "I felt some pressure being on varsity and just having to be ready at all times, but I think as time went on I got more used to it, and I think that helped me feel more confident," said Isaiah Kettler
He couldn't get this far though without the help of his team, like last year when they got to the state tournament or even when he was younger. "What separated me was my desire to get better and to just trust in my team," said Kettler. 
He credits the success last year to the team chemistry they had with each other, "To get past the first round of the playoffs we need to have team chemistry. Last year that was a big reason why we made it so far, and I believe we have the ability to do the same this year."
To help the other guys out on the team he has tried to push himself in practice, and he believes that will push them too, "I think that them seeing their teammate do the right thing can help them prepare for those situations," said Kettler
Kettler believes that as he improves this year and in the years to come, he will be able to bring his teammates along, which in turn will boost their own personal performance and potential.